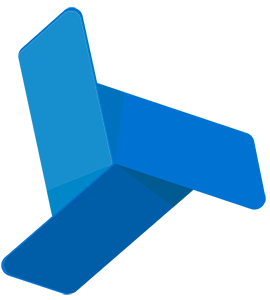 AEE is the voice of the wind energy sector in Spain with the aim of promoting the growth of this sustainable, strategic and beneficial technology
With more than 290 member companies, the Spanish Wind Energy Association (AEE) represents more than 90% of the sector in Spain which includes promoters, wind turbines and component manufacturers, national and regional associations, organizations connected with the sector, consultants, lawyers and financial entities, among others. AEE´s main goal is to promote the development of wind energy through its interests, research, communication and education.
AEE coordinates research into the areas surrounding wind energy and provides services to its members, meeting their different needs. It contributes to the formulation of the normative framework with a view to the sector developing under the best possible conditions. It disseminates the reality of wind energy and endeavours to raise awareness in society. It sets in motion high-level events at which it brings together prominent national and international personalities. It publishes reports and studies which are a reference.
The Association exercises the presidency and technical secretariat of the Technological Platform of the Wind Energy Sector (REOLTEC) and collaborates with ICEX to increase the presence of Spanish companies abroad. Thanks to the different working groups of the association, which are the backbone of AEE, it is analyzed the entire practice of the areas that affect wind energy such as the environment, R&D, regulation or sector communication.
In addition to being a member of international associations such as WindEurope, where it is part of the Board of Directors, AEE leads and participates in different international projects and initiatives in order to promote the development of the wind energy sector in Spain and in other countries.
Wind energy is vital for energy Independence in Spain, the development of the economy and environmental sustainability.
To promote the growth of wind energy by defending its interests, doing research, communication and education.

REOLTEC
AEE exercises the presidency and technical secretariat of REOLTEC, the Technological Platform of the Spanish Wind Energy Sector. Its main challenge is to integrate and coordinate scientific and technological development to consolidate the positioning of the national wind industry and disseminate the results and experience achieved. With the aim of joining forces, participation in REOLTEC is free and it has members from the academic, business and administrative fields and technological centers. REOLTEC promotes the internationalization of the Spanish wind industry, which is among the world leaders.

PROYECTO REVE
AEE leads the analysis on the key technical challenges and the most important economic aspects for the creation of a network infrastructure for electric vehicles. The objective is that these can act as energy stores of the electrical network while they are not circulating and, therefore, contribute to the improvement of the load factor of the electrical system as a whole.