Wind energy and its advantages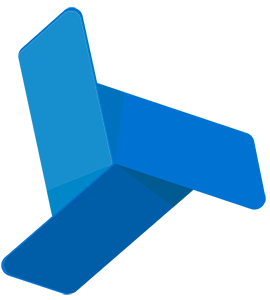 Wind energy is the most mature and developed renewable energy. It generates electricity by way of the strength of the wind using the kinetic energy produced by air currents. It is a clean, inexhaustible source of energy which reduces the emission of greenhouse gases and preserve the environment.
Wind energy has been used since antiquity to move sail-powered boats or drive windmill machinery by moving their blades. Since the early 20th century energy has been produced by way of wind generators. Wind energy moves a propeller and, by way of a mechanical system, it turns the rotor of a generator which produces electrical energy.
Wind generators are usually grouped into facilities called wind farms with a view to achieving a better use of the energy which reduces their environmental impact. The machines have a working life of twenty years.
Advantages of wind energy
WIND POWER AS A STRATEGIC COMMITMENT FOR SPAIN
Wind energy is an inexhaustible and homegrown source of energy that supplied electricity to 23.3% of Spain in 2021 → electricity equivalent to around 16 million homes.
The 28,139 MW of wind power installed in Spain are distributed around 1,298 wind farms in more of 850 municipalities. → It is a driving force in the rural communities in which it is installed.
Wind power was the first technology in the 2021 peninsular´s energy mix and the first of capacity installed → it is a key technology in our energy mix.
Spain is one of the first countries in the world to integrate wind power into the grid → around 13,800 MW of wind power played a part in the adjustment services of the electricity system. In 2021, wind power contributed 7% of the total balance energy required, representing a significant increase compared to previous years, actively participating in diversion management and tertiary regulation.
Spain ranks fifth in the world in terms of wind power installed, after China, the United States, Germany and India, and second in Europe.
The wind energy sector is key to meeting the European target of 40% of energy consumption from renewable sources by 2030.
WIND ENERGY AS A SOURCE OF EMPLOYMENT AND A ROBUST INDUSTRIAL SECTOR
30,000 people work in the sector in Spain → Wind energy creates five times more jobs than conventional technologies.
Jobs in the wind power sector are of high quality and highly stable → of the 30,000 jobs in Spain, 70% are skilled positions
Wind employment in Spain will double by 2030 and will exceed 67,000 workers
The Spanish wind energy sector has a strong industrial framework with pioneering companies and global leaders → The wind power industry in Spain has more than 250 manufacturing locations in 16 of 17 regions.
WIND POWER AS AN ECONOMIC BOOST FOR THE COUNTRY
Wind energy represents 0.30% of Spanish GDP.
The wind power industry exports technology worth around 1,748.6 million euros per year.
The wind power sector has a robust chain of value that has led Spain to become the third largest exporter of wind turbine generators in the world.
Spain ranks sixth in the world and third in Europe in terms of wind power patents: around 108 million euros are invested by the sector each year in R&D. In 2021 there were 493 publications of patent applications in Spain for the wind sector.
WIND ENERGY AS A GUARANTEE OF ENVIRONMENTAL SUSTAINABILITY
Wind power does not pollute and curbs depletion of fossil fuels, helping to slow climate change → wind power avoids the import of 10.6 million tonnes of oil equivalent (TOE)
It is a leading technology in terms of preventing CO2 emissions → Wind power avoided the emission of 28.7 million tonnes of CO2
The electricity generated by wind power saved Spain around 1,389 million euros in 2020 in import of fossil fuels.
WIND POWER AS A SOURCE OF CHEAP ENERGY
Lower electricity prices as a result of the displacement of more expensive combustion technologies on the market
The reducing effect of wind power was €18.42/MWh in 2021, which translates into cumulative gross savings of €4,757 million for consumers. This reducing effect of wind power, greater than that produced in 2019 and 2020, is due in part to the large increase in the cost of gas, which has driven the price of the Spanish electricity market to an annual record in 2021. Given the geopolitical situation of the last months, wind generation represents a great benefit for Spanish consumers. So far this year, the day that electricity was cheaper (April 20th) was thanks to the fact that wind power covered 52% of the demand.
For domestic consumers (after discounting the incentives for wind energy) with an average annual consumption of 3,650 kWh, this has meant a net saving of €41.41. For an average commercial consumer with the AT1 Rate and a consumption of 597 MWh per year, throughout 2021 the savings have been €9,530 (minus the wind energy incentives included in their electricity bill); and for an intensive industrial installation in electricity consumption with Tariff T4 (and 23,745 MWh of consumption) the net saving has been €424,302. In total, wind power generated a net saving (once the incentives were deducted) for electricity consumers of 3,230 million euros.
The use of wind power instead of fossil fuels has meant savings for the system valued at 26,281 million euros in the period 2012-2020, due to the reduction in the price of the electricity market pool.